The Best Storm Damage Repair Specialists in St. Louis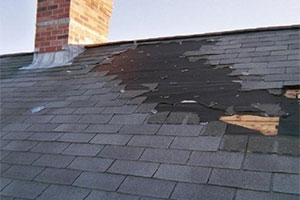 Storm damage repair is inevitability something most property owners will encounter. At some point it is likely you will suffer shingle blowoffs, leaks, basement flooding and many other storm related damages. Any storm damage, regardless of severity, is an inconvenience. Not only do you have to deal with unsightly blemishes to your building but also potential further damage from water and other elements. Then there is the stress of finding a reliable repair person. Disaster Response Group is here to put your mind at ease. We specialize in repairing storm damage and we have a vast network of industry leaders that possess the experience and tools necessary to repair any part of your building. Our contractors extend prompt and effective repair services and that is why we are the premier choice in St. Louis for storm damage repairs.
At Disaster Response Group we strive to offer St. Louis home and business owners the widest variety of storm damage repair services available. We offer roof repairs, siding repair and replacement, attic repair, interior repair, garage repair and even tree removal. No matter what storm damage your property has incurred, we can fix it for you.
St. Louis' Most Reliable Storm Damage Restorations
Severe storms and natural disasters can sometimes have devastating effects on property. If your home or business has been destroyed by a storm, you may benefit from some guidance on what to do next. The aftermath of such events can leave many in a bewildered and emotional state, susceptible to making rash decisions. With Disaster Response Group, we will walk you through every step of the restoration process with our complete storm damage restoration services. We'll start by performing a thorough inspection of your property to assess the damage. Your property will also be appraised so a cost estimate will be established and we'll provide you with a certified engineer's report. This detailed information will expedite the insurance claims process.
Dealing with insurance companies can be both intimidating and stressful. Disaster Response Group will hold your hand through the entire claims process, so you'll never have to tackle mountains of paperwork alone. We make the entire claims process as simple as possible. After the claims filing, the last step is property restoration. We get our network of construction professionals to work on restoring your property back to pre-storm conditions. We have roofers, siding professionals, remodelers and builders at our disposal, all working toward returning you to comfort and safety. If you suffer property devastation from a storm, don't take it on alone. Call Disaster Response Group for complete storm restoration services today.
Mitigation Services for St. Louis Homes & Businesses
Easily one of the most important steps in storm damage restoration is the prevention of further damages. At Disaster Response Group, our mitigation services are designed to reduce the total cost of the damage by responding quickly and taking control of the situation. We offer emergency board up services, where we send a team to your property immediately to board up exposed windows or doorways. This will secure your property from further weather damage as well as vandalism. Then we offer water extraction, as water left unchecked can cause termites, mold and other deteriorating effects. We thoroughly clean and dry the area and dispose of any construction material that cannot be, which effectively removes the source of water damage. Control the costs of a devastating storm with mitigation services from Disaster Response Group.
Recent Articles
Why An Insurance Claims Restoration Company Is The Best Option After A Disaster

When you purchase a home, you will also be purchasing a homeowner's hazard insurance policy. This insurance is designed to protect you and the mortgage company from financial loss when there's storm damage, flooding, fire, hail damage, or another disaster. Every policy is different, so be sure you carefully examine this document to see what […]

Read More


Importance of Conducting Water Removal ASAP

When your home suffers major water damage, the first thing that you should do is contact a professionally licensed water damage restoration contractor. The longer you wait, the more damage that will occur to your home or business. Although the storm, flooding, or plumbing leak may be over, the water in your property still presents […]

Read More