Quality Storm Damage Repairs in Minneapolis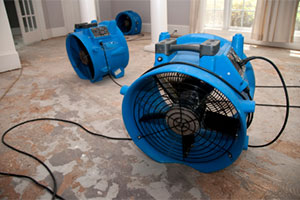 If you own a building, it is likely that one day you will experience the inconvenience of storm damage. Storm damage can range in severity, from shingle blowoffs to roof leaks to basement floods and everything in between. No matter what kind of storm damage you experience, however, you need a competent professional that can repair the damage and return your property to pre-storm conditions. That is precisely what we provide at Disaster Response Group. We offer Minneapolis home and business owners fast and effective repairs performed by industry experts in every discipline. Our network of construction professionals specialize in storm damage repairs, so they know exactly what problems to look for and how to solve them. That is what makes us the preferred choice in Minneapolis for storm damage repair experts.
At Disaster Response Group we have a nationwide network of storm damage repair professionals that offer a wide range of services. We offer roof repair, interior repair, gutter and downspout repair, siding and a number of other services geared toward getting your property back in working order. Don't suffer through storm damage any longer than you need to. Call Disaster Response Group for fast and quality storm damage repair services.
Complete Storm Damage Restorations for Minneapolis Homes & Businesses
If your property is devastated by a storm, you may not know what to do. You probably are aware that you'll have to contact the insurance company, and possibly a contractor or two, but the process may seem complicated and intimidating. That coupled with the emotional state of having suffered severe damage can lead to rash decision making. Avoid all the stress, hassle and rushed decisions with total storm damage restoration services from Disaster Response Group. We provide you with guidance through every step of the restoration process, so you don't have to worry about anything. We start the process with a thorough inspection to assess the damage. Your property is also appraised so you are aware of the exact cost estimate of the damage done. We even provide you with a certified engineer's report of your property. When the inspections are complete, the next step is the claims process. Filing insurance claims is never easy, as it involves mountains of paperwork, hours on the phone and a lot of back and forth. At Disaster Response Group we offer claims management, so you will be walked through it completely. We make the claims process as simple as possible by guiding you to the right decisions while giving your insurance company all the data that is required. Then we can get our network of construction specialists on the job of restoring your home or commercial property. Our talented roofers, interior remodelers, siding experts and other construction experts will restore your property to comfort and safety. At Disaster Response Group we take you from devastated property to normal life as quickly and affordably as possible.
Minneapolis's Number One Mitigation Services
One of the most important aspects of storm damage restoration is preventing further damage. Disaster Response Group's mitigation services are designed to reduce the total costs of damage to you by acting immediately to stop future issues. We offer emergency board up services which will protect your property from further weather related damage as well as vandalism and looting. We'll have our team respond immediately to your call and board up windows and door ways left exposed as well as built temporary shelter for other exposed areas. Once your property is secure, the next step is water extraction. Water, if left unchecked, will cause much more costly issues, such as mold, termites and many other deteriorating invaders. Our mitigation services eliminate the source of water damage, reducing your total costs. When you suffer storm damage, trust the storm damage restoration experts at Disaster Response Group with your mitigation services.
Recent Articles
Why An Insurance Claims Restoration Company Is The Best Option After A Disaster

When you purchase a home, you will also be purchasing a homeowner's hazard insurance policy. This insurance is designed to protect you and the mortgage company from financial loss when there's storm damage, flooding, fire, hail damage, or another disaster. Every policy is different, so be sure you carefully examine this document to see what […]

Read More


Importance of Conducting Water Removal ASAP

When your home suffers major water damage, the first thing that you should do is contact a professionally licensed water damage restoration contractor. The longer you wait, the more damage that will occur to your home or business. Although the storm, flooding, or plumbing leak may be over, the water in your property still presents […]

Read More