Your Number One Resource for Mitigation Services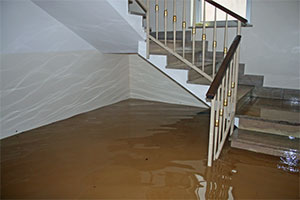 If your property suffers from storm damage, in many instances you need to take action quickly. When a storm knocks out windows or leaves sections of your business exposed, your building and property are at risk of further damage, vandalism, and other costly issues. Water damage, for one, becomes progressively worse the longer it is left unchecked—which is why Disaster Response Group offers mitigation services for storm damaged properties. We offer a nationwide network of restoration professionals in every discipline who can quickly respond to your emergency storm damage situation. The faster we're able to address an issue, the more damage we can prevent, saving you money and inconvenience in the future. Our mitigation services are performed by professionally trained specialists who have the best interests of both you and your property in mind. That is why we are the number one choice for mitigation service experts.
Water Removal
The prevention of ongoing damage is a major part of the storm restoration process—especially when it comes to damage from water, which worsens with time. Disaster Response Group's technicians remove moisture and excess water to prevent the problems it can cause, such as mold and termites, and we remove any necessary construction materials that are saturated as well. We also offer document and electronic file recovery to ensure you don't lose important work. Our mitigation team acts fast, as we understand damage prevention is a time-sensitive issue. When you call Disaster Response Group for mitigation services, you become a priority we're eager to serve.
Temporary Repairs & Board-Up
Sometimes storms leave sections of your building exposed to further storm damage or other potential hazards. This is the case when your storefront loses windows, or a section of your home's roofing is completely removed. Our emergency board-up services will get someone on the scene immediately to keep precipitation, vandals, and other unwanted invaders at bay. The job of our board-up specialists is solely to board exposed entrances and repair exposed areas to secure them. This serves as the first layer of protection against further damage as the restoration process moves forward.
When disaster strikes your property, don't hesitate to take action. The best protection is prevention, so Disaster Response Group is the right choice. We service homes and businesses nationwide with a fast and accurate response that will organize and protect your property immediately after a storm's devastation.
Our Mitigation Specialists Provide the Following Services
Document & Electronic Recovery
Water Extraction
Construction Material Removal
Temporary Repair
Emergency Board-Up