Storm Damage Assessment Professionals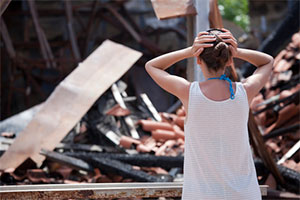 When a storm damages your home, figuring out what to do next can often be confusing. Your insurance company will require a certified report on the condition of your property in order to move forward with the claims process, so the first step in restoring your home is to get a full assessment of the damage. At Disaster Response Group, we provide thorough damage assessments performed by certified experts—because you cannot fix what you do not know is broken. Whether you need a roof inspection, home interior inspection, exterior inspection, or any other type of assessment, we'll supply the professionals you need. Our assessment specialists will produce a detailed report on the damage done to your building, structured in a way that is compliant with insurance company requirements. That is what makes us the preferred choice for storm damage assessment.
Appraisal Services
An integral part of damage assessment is an actual valuation of your property before and after. Appraisal experts are able to assess the value of your property, the dollar amount of damage done, and the subsequent loss of value. This is a crucial step in the claims process, as it tells insurance companies precisely how much money you should expect under their claim policy terms. With our vast network of experienced professionals, Disaster Response Group provides you with the best appraisers in the real estate and construction industries. Our appraisal will be honest and complete, ensuring you receive the full amount of your insurance claim.
Engineer's Report
As an added measure of protection for you and your property when dealing with insurance companies, Disaster Response Group also offers a certified engineer's report. A detailed report of the physical, electrical, plumbing, and structural integrity of your building, this report is written by a licensed engineer and is crucial in determining whether a storm has condemned or merely damaged your property. An engineer's report provides information that helps ensure your building's safety standards and integrity are fully restored.
If a storm has affected your home or commercial property, trust the professionals at Disaster Response Group to properly assess and report all damages. Because nothing is more important than your family's safety.
Our Storm Damage Assessment Professionals Provide the Following Services
Damage Assessment
Appraisal Services
Inspections
Engineer's Report