About Us – Your Premier Storm Restoration Specialists – Disaster Response Group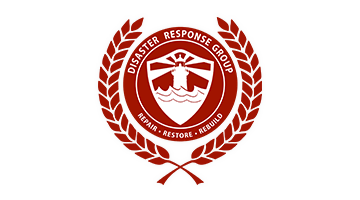 As human beings, we've done a fantastic job adapting to our surroundings and crafting the world around us into a comfortable, livable space. Nowadays, we can enjoy a cozy and even temperature, indoor plumbing, and many other conveniences that modern buildings afford us. While we may have managed to eliminate the threat of attack by wild animals, Nature still provides its share of challenges. Property, specifically buildings, makes up some of the largest investments homeowners and businesses make in the United States—and while it's infinitely better for that property to be damaged than for personal harm or injury to befall those who occupy it, storms do cause a tremendous number of costly problems. Storms cause more than $26 billion in property damage every year in the United States. From severe thunderstorms to hurricanes, blizzards, hail storms, flash floods, tornados and other nasty weather, it's almost inevitable that one day your home or office will face a damaging storm. When you need help, call Disaster Response Group.
The thing about storms is, they can't be accurately predicted. In one storm, a few shingles may blow off, or a window might leak—but in another storm, your entire home could be destroyed. Either way, picking up the pieces, however many there may be, is something every property owner is left with after a damaging storm. That is why Disaster Response Group is here to help; we understand that dealing with storm damage is a confusing, frustrating, and complicated thing. Between damage assessments, insurance claims, repairs, restorations, and everything else involved, you have a lot on your plate. There are many remodeling and renovation companies out there that can assist with some aspects of your storm damage, but we provide a comprehensive resource. Only with Disaster Response Group will you receive complete guidance and service through any and all of your storm damage concerns.
At Disaster Response Group We Offer:
Inspections, Appraisals & Damage Assessments performed by industry leaders. In fact, we even provide you with an Engineer's Report, which is an official verification of the structural integrity of your building, including assessments of all physical, electrical, plumbing, and mechanical components performed by a licensed engineer.
Emergency Board Up & Temporary Repairs quickly protect your property from further damage. If you've lost windows or other protective structures, we'll have a team on the scene quickly who will enclose the area to prevent further storm damage, vandalism or other potential threats to open structures on your property.
Claims Management is our promise to guide you through the process of filing your insurance claims. After a thorough and professional inspection of your damage, it's necessary to go through the often overwhelming paperwork process. We'll be there to help every step of the way.
Repairs & Restoration is when when our team of construction specialists restores your property to a healthy living or working environment. Our technicians provide roofing, siding, interior restoration, attic, and garage repair as well. We even have tree removal services.
If your property suffers storm damage, there are no better hands you could be in than Disaster Response Group. When a storm affects your life, don't hesitate; call us now.