Your Source For Trusted Insurance Claims Adjusters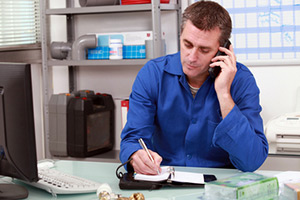 Here at Disaster Response Group, we understand just how difficult and confusing the insurance claim process can be, especially if you have never been through it before. Keeping track of what you need to get done, and when you need to have it done all while trying to sift through the damage and salvage what you can can be both physically and emotionally taxing, and it can become even more so if your insurance company if it feels like your insurance company isn't exactly on your side throughout the process. At the end of the day, your insurance company is a business, and while they might not go so far as to outright cheat you out of what you are owed, they are going to do their best to keep their costs to a minimum, especially when it comes to your claims adjuster evaluating the damage and determining what you are owed, which is usually going to be a figure that leaves much to be desired. Here at Disaster Response Group, we believe that every homeowners deserves to be dealt with in a fair and honest manner, and that you should be able to get everything you need to rebuild and restart from your insurance claim, and our team of professional insurance claim adjusters are ready to help you do it.
Here at Disaster Response Group, we aren't obligated to help the insurance companies save money by shorting you of money that you are rightfully owed, and our team of professional insurance claims adjusters are the first line of defense in making sure that you get every penny that you are entitled to. If you have any questions about our full line of professional insurance claims adjustment services, or if you would like to schedule an appointment to speak with one of our specialists, give us a call today. Our team of experts are always standing by and would be more than happy to assist you in any way we can.
Insurance Claims Adjustment Services
Anytime you have a disaster come through and do a number on your home, you are going to have your hands full, and if you are like many homeowners, you have neither the time nor the patience to argue with the insurance company over whether or not their claims adjustment figures are correct about your home or to fight them for the money you are owed. That's where our team of professional independent insurance claims adjustment services come in. Here at Disaster Response Group, we aren't beholden to the insurance companies, and our first and foremost priority is to make sure that you get an accurate assessment of the damage of your home and how much it is going to cost in order to replace that which is broken and restore that which has been damaged. Our team of professionals will ensure that all of your damages are thoroughly documented in writing and with pictures and negotiate with the insurance company on your behalf to make sure you get the money you need to restore and rebuild.