Importance of Conducting Water Removal ASAP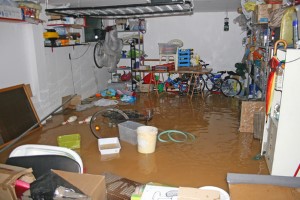 When your home suffers major water damage, the first thing that you should do is contact a professionally licensed water damage restoration contractor. The longer you wait, the more damage that will occur to your home or business. Although the storm, flooding, or plumbing leak may be over, the water in your property still presents significant problems.
In Omaha, the most highly skilled and experienced water damage restoration contractors are at Disaster Response Group. They understand how difficult it can be for a family or business that has suffered significant water damage. Their team is here to help you begin this recovery process. By calling them at the earliest possible moment, you hasten the time in which the issue will be resolved and you lower the overall costs of repairs.
Lingering Water Within Your Home Still Poses a Problem
Even after the disaster is over, the water present in your home still causes many issues. First, standing water must be removed as quickly as possible. Any water within your home will continue to damage every portion of your property. After removing standing water, the walls, carpets, and furniture of your home will still be saturated. This can lead to a number of issues including further deteriorating and mold growth. For this reason, it is important to call an Omaha water damage restoration contractor as soon as possible.
Things to Do Before Help Arrives
During the first twenty-four hours after a water related disaster, the steps that you take will to prevent further damage are very important. After calling the water removal experts at Disaster Response Group, you should try to begin to mitigate further damage. Here are some things that you can do while you wait for help to arrive:
Remove excess water via mopping
Wipe water from wood, furniture, and appliances
Lift furniture and cushions out of standing water
Turn on air conditioner to begin drying process
Prevent stains by removing wet colored fabric
Protect valuable items that can be damaged
Water Removal and Damage Mitigation Services
At Disaster Response Group, their Omaha water removal contractors will respond as quickly as possible to your call. The first thing they will do is completely remove water from your home. They will then begin the process of drying out your property. Only after these preventative steps will the repair process be able to begin. But by removing water from your home in the quickest fashion possible, their professionals reduce the overall cost and time that the restoration process will take.