The Number One Storm Storm Restoration Professionals in Des Moines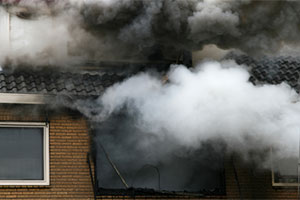 Storms happen all over the world and Mother Nature is a powerful force. It is inevitable that the structures that exist to protect us from her will be damaged in some way. Roofing shingles get blown off, or attics punctured, basements flooded and ceilings leak; these are all common occurrences when dealing with severe weather. If your home or office suffers from storm damage, don't put it off until the problem gets worse. Call the storm repair experts at Disaster Response Group. We specialize in storm damaged properties. Our network of specialists in every field of construction is well versed in the problems storms can cause and the most effective way to solve them. We have competent and thorough appraisers and engineers, as well as roofers, remodelers and other builders capable of repairing any damage a storm might have left you with. That is why we are the top choice in Des Moines for storm restoration professional.
A crucial part of addressing storm damage is filing for your insurance claim. Many people suffer a serious storm, but when they can't see evidence of damage right away, they leave the matter unattended. The problem is, some damage starts small and unseen, then leads to costly repairs down the road. At Disaster Response Group we have inspectors that will assess your damage and then walk you through the claims process. Our goal is to repair your storm damage and return your building to comfort and security.
Des Moines' Total Storm Damage Restoration Specialists
Most storms are mild, however some are devastating. When a storm leaves your property with severe damage, you may need some help. Disaster Response Group is here to relieve the burden of handling a storm damage restoration project from your shoulders. We have assembled a network of professionals nationwide that assist you in every step through the restoration process. It starts with an inspection, appraisal and then engineer's report. We fully assess the condition of your building structures and the cost of damage so you are completely prepared to approach your insurance company. Then we provide claims management. The claims process can be a daunting and complicated task, but with Disaster Response Group holding your hand, you will get through it with ease. After the claims process, our construction experts move into renovation and restoration. With the help of roofers, remodeling experts and other construction specialists, we return your property to pre-storm conditions. Our ultimate goal is to get you back to normal life as quickly as possible. If you fall victim to a storm, let Disaster Response Group guide you from storm devastation to comfort and normalcy.
Premier Mitigation Services in Des Moines
Arguably the most important step in the process of storm damage restoration is immediately preventing further damage. With mitigation services from Disaster Response Group, we ensure that your property suffers the least amount of damage possible. We offer emergency board up services to protect your property from further weather damage and vandalism. We will board up exposed window and door areas and build temporary shelter for other areas so your property is enclosed and safe. We also provide water extraction services. Water is a unique element that, if left unchecked, will simply cause even more damage. Water brings about termites, mold and other deteriorating invaders. By thoroughly cleaning and drying the area and removing an construction materials that cannot be cleaned and dried, we are able to remove the source of water damage. With mitigation services from Disaster Response Group, you will suffer the least amount of cost from storm damage possible.
Recent Articles
Why An Insurance Claims Restoration Company Is The Best Option After A Disaster

When you purchase a home, you will also be purchasing a homeowner's hazard insurance policy. This insurance is designed to protect you and the mortgage company from financial loss when there's storm damage, flooding, fire, hail damage, or another disaster. Every policy is different, so be sure you carefully examine this document to see what […]

Read More


Importance of Conducting Water Removal ASAP

When your home suffers major water damage, the first thing that you should do is contact a professionally licensed water damage restoration contractor. The longer you wait, the more damage that will occur to your home or business. Although the storm, flooding, or plumbing leak may be over, the water in your property still presents […]

Read More