Why An Insurance Claims Restoration Company Is The Best Option After A Disaster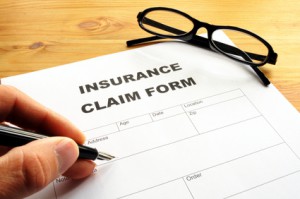 When you purchase a home, you will also be purchasing a homeowner's hazard insurance policy. This insurance is designed to protect you and the mortgage company from financial loss when there's storm damage, flooding, fire, hail damage, or another disaster. Every policy is different, so be sure you carefully examine this document to see what is covered and what is not.
If such a disaster occurs, your home and other property structures could be significantly damaged. One of the first things you'll need to do is find a restoration contractor. You could go the route of hiring out separate contractors, but it's much easier to hire a professional who can restore your home from top to bottom and help you with the claim.
This is where an insurance claims restoration company can be the best choice you'll ever make. Not all restoration companies offer insurance claims management, so be aware when you're looking. Here are some reasons you'll want to choose a company like ours at Disaster Response Group.
Flooding
Storms
High Winds
Hail
Fire
Smoke
Leaking Plumbing
Tornadoes
About Insurance Claims Inspections
When you call your insurance company to report the damage, they will send out an inspector. This professional works for them, not you. It will always be in your best interest to immediately hire a restoration company who will also inspect the damages. You will get a fully detailed written report that will help you negotiate the insurance claim payout.
A restoration company will be highly skilled in all types of construction, which is not always the case with the insurance inspector. Damage isn't always visible, so the inspector should know exactly what to look for and where.
Negotiating The Claim For The Restoration
Be sure the restoration company is able to help you negotiate the insurance claim before you hire them. Otherwise, you will be left on your own to deal with the claim. It's not unusual to be shorted on funds for repairs even though you definitely must make them. If it's not paid by the insurance company, the repairs come out of your pocket.
You will get the most from the claim when the restoration company offers claims management because they have the skill to negotiate the payout.
You may have never gone through a situation where you have to file a claim and make major or minor repairs to your home. The process is quite challenging, especially when there is the emotional aspect of the situation involved.
Many families also have to deal with displacement because the house is not in livable condition. This stress can be greatly reduced when there is a professional insurance claim advocate to assist you.
Your Insurance Claims Restoration Advocate
We understand that the insurance claim process is not an easy thing to go through. It can be intimidating and there is a tremendous amount of paperwork and information involved.
This is why we are there standing by your side during the entire claim process to answer any question. As a full-service insurance restoration contractor, we have a full team of professional contractors who are trained and prepared to handle complete structural restoration, mold remediation, and deodorization from the ceilings, attics, walls, floors, doors, basement, roof, windows, fences, outbuildings, and more.
Our expert internal risk management team will also ensure that you receive adequate photography, drawings, restoration prices, and path scheduling of the repair work for the insurance company.
Experience is vital when handling storm damage and other kinds of disaster. You can feel reassured that the work we perform is of the highest standards. We handle all kinds of damage, including tornado, high winds, hail storms, snow storms, fire, flood, and more.
If your home suffers damage from a disaster, be sure to get Disaster Response Group on the case. We are your advocates and we work to get your building and life restored to normal throughout every step of the process.