Our Water Damage Restoration Process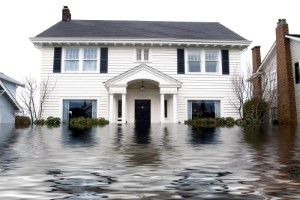 Water damage can be caused by any number of things (flooding, leaking pipes, malfunctioning appliances, and more), and it could occur at any time. No matter when your home is damaged by water or what the cause of the damage is, you need fast and thorough repairs. At Disaster Response Group, our professional repair and restoration contractors are always ready and available to provide you with high quality water damage repairs as soon as possible. We have the experience, expertise, and equipment to make sure that all of the moisture is thorough removed from your Minneapolis home and that your property is restored to pre-damage conditions.
While every occurrence of water damage is different, the process for restoring your property remains mostly the same. Our professionals will always follow the general steps listed below to help you restore your home or commercial property back to excellent condition:
1. You'll Contact Our Professionals
The restoration process begins as soon as you call us. Over the phone, we'll ask you questions about your situation and begin to determine exactly what we can do to help. We'll attempt to determine the extent of the damage and what resources and equipment we'll need for the job.
As soon as we get the information we need from you, we'll be on our way to your Minneapolis home to begin the restoration process.
2. Inspection and Assessment of Water Damage
When we arrive at your home or commercial property, we'll perform an inspection to determine the scope of the water damage. We'll inspect and test your home to find the extent of the damage and see how far any of the moisture has traveled. This step will help us ensure that our services are as thorough as possible.
3. Water Extraction
We'll begin extracting water from your property almost immediately, and we'll be able to remove the majority of the water very quickly. We use powerful pumps and vacuum units to thoroughly remove as much moisture as possible in the quickest manner possible. Removing the moisture from your Minneapolis home help us ensure that there will be no secondary damage (e.g. mold growth).
4. Drying and Dehumidification
The remaining moisture will be much more difficult to access. We'll use advanced techniques to make sure that your property is thoroughly dried and that even the humidity is taken care of. Extra moisture in your Minneapolis home's air can lead to more problems down the line, allowing the moisture damage to continue to grow.
5. cleaning and Sanitizing
Any restorable items or water damaged structures in your home will be thoroughly cleaned and sanitized. We'll use advanced techniques to clean the contents of your home, and all of our contractors are trained to use sanitizing treatments to remove all of odors from any part of your property.
6. Restoration
After we've completed the water removal, we'll begin working on restoring your property. We'll restore your Minneapolis home or commercial property to the condition it was in before the damage occurred, whether that entail minor repairs (like replacing drywall or installing new carpeting) or major ones (like reconstructing parts of your property).